Bacon Bits
2022-12-12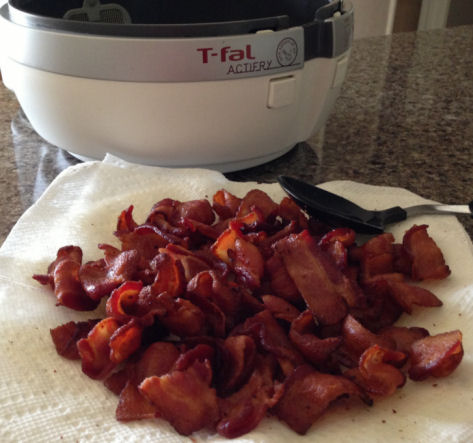 Average Member Rating
(0 / 5)
0 People rated this recipe
Simply divide each slice into 2 or 3 pieces and put the entire pound in at once.
Depending upon thickness and amount, cooking time can vary from 12 to 15 minutes or even a little more.
If I don't need it all, I simply refrigerate and rejuvenate it in the microwave.
Original recipes added by Elaine Thomas